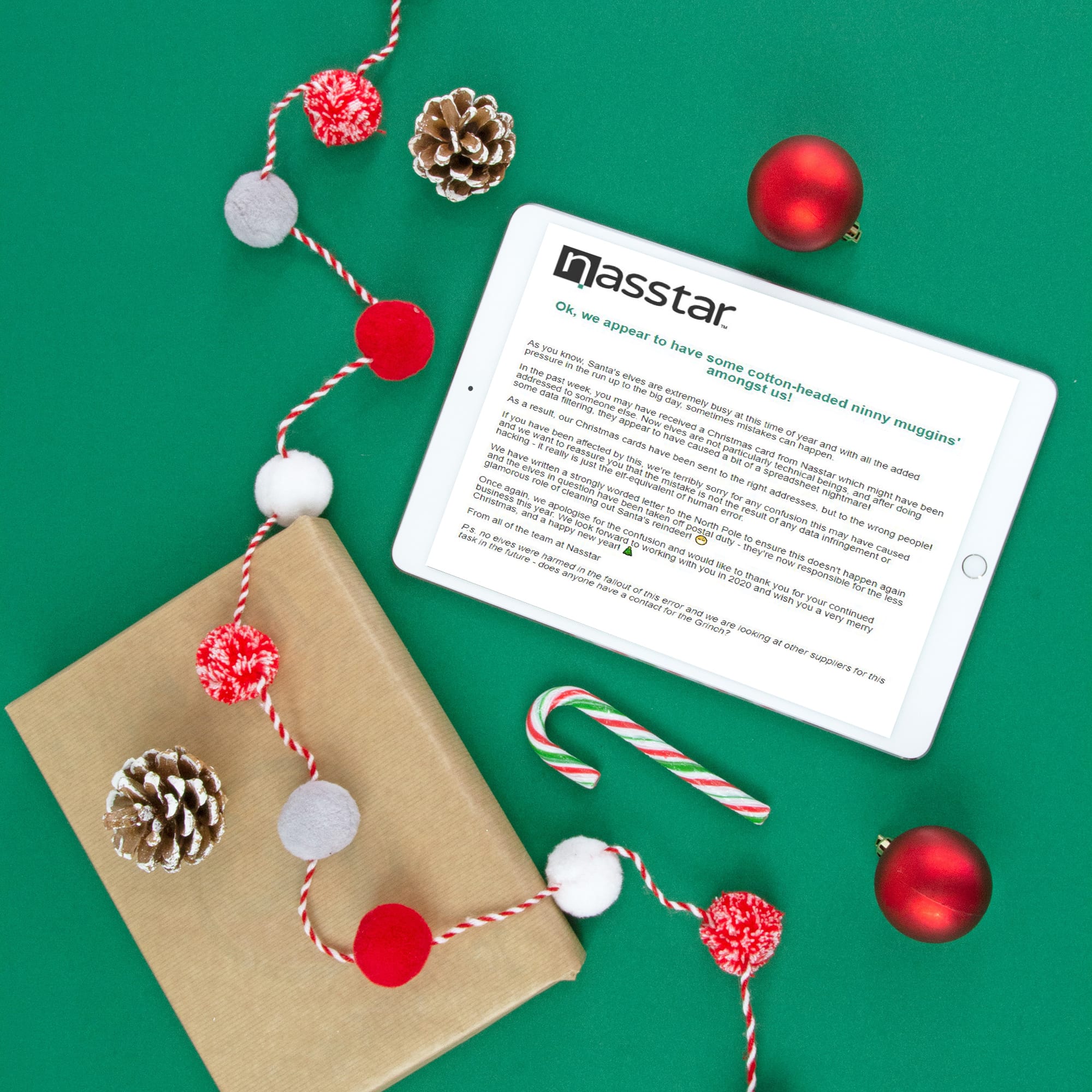 Over the Christmas period, Nasstar sent Christmas cards to its customers through a direct mailing company. This is something the business had done for years, ensuring each customer received a card from their dedicated account manager. 
However, a problem arose with data filtering and the cards were sent to the wrong people. When we first found out about this problem, we weren't sure how to apologise to our customers or whether to raise the issue with them at all. However, I had seen some creative public apologies on a recent LinkedIn post and thought we should give it a try. Therefore, we sent an email to the customers to apologise and ensure reputation management.
I wrote the email with a lighthearted and fun tone of voice. Writing in this way allowed us to appear 'more human' and give more personality to the brand. For instance, we used lines from the Christmas film 'elf' so that we could play on the words in relation to the problem. 
Overall, the email was sent to 710 recipients and received a 29% open rate. In contrast, this was very high when compared to our usual open rate. 
Nasstar Customer Newsletters