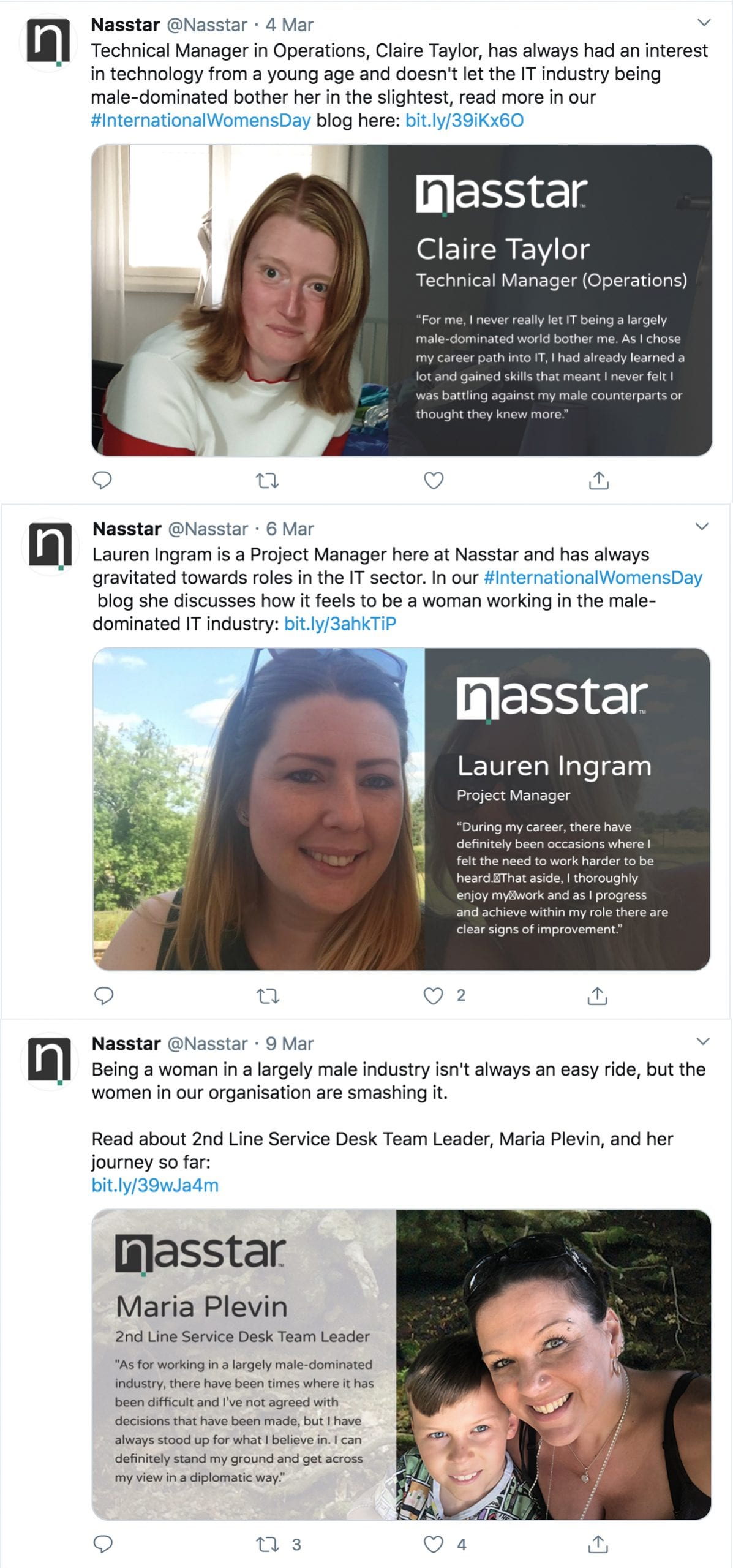 INTERNATIONAL WOMEN'S DAY
The idea behind this International Women's Day campaign was to raise awareness of the gender imbalance in the technology industry.
In addition, we wanted to try and establish Nasstar as a thought leader in the sector through this topic. It was therefore important that we used a day when the spotlight would be on women. In other words, a day when it would be most relevant to more people for us to highlight the women within the company.
To ensure maximum coverage, we launched the campaign on International Women's Day. We interviewed three women at Nasstar who worked in highly technical roles, highlighting those often uncomfortable conversations and experiences had by women in tech. This was important for us to lead the way for gender equality in the industry.
I asked each of the women to provide some comments about their role and their thoughts on working in a male-dominated industry. These were then amalgamated into a blog and used across social media, as you can see below:
In conclusion, the results for this campaign were great, with engagement rates hitting over 5% on social media. This success was also translated onto the website, with web traffic increasing significantly.
Morris Joinery New Spray Booth